WARM YIN YOGA
30 hrs Teacher Training
We would like to welcome you, into our very own Warm Yin Yoga Teacher Training (First ever done in the world).
A condensed 30 hours course, combining Yin Yoga basics and Yoga Therapy, which will allow you to teach straight away after you finish training.
With clear knowledge *not* only on the 12 basics asanas of Yin Yoga *but* 30 asanas plus, with all their modifications and adjustments to serve the uniqueness of every single student in your class (including pregnancy).
Evolve with WARM YIN YOGA not only as a teacher but also as a practitioner.
Deepen your teaching/practice with confidence, creating a special and safe space for others to slow down, with understandable clarity of the amazing exploration in ''what lies underneath'' the surface of the Warm Yin system.
This unique journey will also offer you the gift of reaching your full potential, being your authentic self, sharing your knowledge with newfound wisdom and richness towards your general yoga teachings.
During this wholesome weekend amongst like-minded teachers and students, you will further your knowledge and understanding of Warm Yin Yoga:
Teaching Methodology
Class Sequencing
12 Yin basics asanas plus (30 asanas with variations)
The Anatomy of those asanas
Yin Yoga Principals
Psychology on teaching
Hormones and Myofascial
Benefits of the Heating
Meditation and different techniques
Yoga Therapy
The Meridian
Ethics, Types and Lifestyle of a yoga teacher
Marketing your classes
Use of Props
Teaching different body types
Injuries and Modifications
Pregnancy
Diet and Nutrition
Etc …
Our leading teacher is the Senior Teacher Lucciana Pereira, registered at UK Yoga Alliance.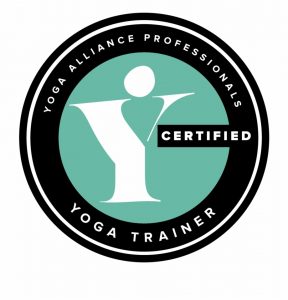 Lucciana has an impressive knowledge in Hatha Yoga, Pilates and different body system courses certifications:
Pilates and Body Conditioning 600 hrs
Bikram Yoga 500 hrs
Fierce Grace 250 hrs
Sivananda Yoga Vedanta 200 hrs
Vinyasa 200 hrs
Yin Yoga with Sarah Powers, Norman 200 hrs
Yoga Therapy 500 hrs (accredited 20 points into the medical care-service)
Inferno Hot Pilates (Level 1) 200 hrs
Inferno Hot Pilates (Level 2) 200 hrs
30 solid years of Zen Buddhist Meditation
Kinesics (1.5 year course)
Psychology on erratic human behaviours and mental health (2.5 years)
Ear Acupuncturist certificated by Nada Protocol Great Britain, which treats depression, anxiety, stress, addictions, etc…
As well as being a yoga teacher, Lucciana is also a criminal lawyer (inactive now), interior designer (still active), owns an exclusive yoga clothing line called LaLucci.
She also runs two successful yoga studios in Mallorca-Spain: HOT YOGA MALLORCA and YIN YOGA MALLORCA.
She speaks 3 languages fluently, has taught classes and workshops all over the world, with a witty English sense of humour, Lucciana totally puts her heart and soul in any work she invests in, with knowledge, full presence and attention to detail she is definitely a true force of nature.
Dr Marga Servera, a medical doctor and senior yoga teacher, she is also the big boss on the public medical world in Balearic Island…
Hatha Yoga 300 hrs
Yoga Therapy 500 hrs
Hot Yoga 200 hrs
Yin Yoga 100 hrs
Inferno Hot Pilates (Level 1) 200 hrs
Inferno Hot Pilates (Level 2) 200 hrs
07:30 am Welcoming
08:00 am Meditation
08:45 am Warm Yin Yoga class
10:00 am Break
10:30 am Teaching Methodology & Posture Clinic
12:30 pm Lunch Break
02:00 pm Theory & Posture Clinic
04:00 pm Break
04:30 pm Warm Yin Yoga class
06:30 pm Final break
Date:
12, 13 & 14 January 2023
Language: English
Location: HOT YOGA MALLORCA. Calle Albo s/n Local 5/6. 07013 Palma de Mallorca – Spain
Tuition: 1.100 Euros (course recognised by UK Yoga Alliance, as Continuing Education)