A Very Happy Student: Rob Binnie "A Lovely open Letter "
/
martes, 23 diciembre 2014
/
Publicado en
Alumnos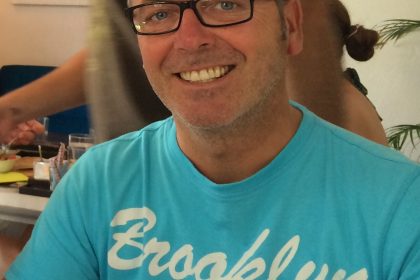 " The smallest act of kindness is worth more than the greatest intention " Oscar Wilde
We at Bikram HOT Yoga Mallorca can only be Grateful for 2014 & by all means, because
We ignore the bad & YES liberate the Good.
We dont bother in get upset, but YES share the Joy, as kindness & open-mindedness can take us much further then prejudice & snap judgments.
We dont bother with others bad intentions CAUSE we stick with the Love which surrender our studio/community.
We Love ALL our students independently of nationalities/religious/beliefs/age & ability inside the Hot room.
For us ? You are all one & We are YOU all.
Bye Bye 2014 and HELLO 2015, wishing you all a Super Duper Christmas time & a Wonderful 2015 with a lot of Love, Kindness, Health, Compassion and plenty of sweat moments …
With humbleness I THANK YOU
Lucciana Alemany &
Bikram HOT Yoga Mallorca Team
Below is a LOVELY online casino open letter, written by the student "Rob Binnie", Thanking me & my team for our inimitable ways that changed his life for the better … find out here now.
  Hello Lucciana I wanted to take this opportunity to say a big thank you for the introduction to Bikram Yoga. As you are aware I had no previous yoga experience and since I started practising Bikram Yoga with you, i have lost 3 kilos in weight and 7 cm from my waist. My body is more toned, agile and I have so much more energy, even my breathing has improved. I must to admit at the beginning of my 7 days trial I found the combination of the heat and the postures a complete
challenge but immediately i could feel the difference in my energy levels. Following on from my 7 days trial I decided that I wanted to continue practicing Bikram Yoga and through my determination and your coaching and support you made this experience much easier for me. The results are amazing and my family and friends are always commenting on hoe much healthier I look. i have now recommended BikramYoga to all my friends and now that they can physically see the results in such short time, they are now considering practising Bikram Yoga as well… I also wanted to comment on how comfortable the studio is and how friendly and professional your team are. I have always found them very helpful and knowledgeable at all times. You have created a fantastic learning environment and I really look forward to each class. Keep up the the fantastic work ! A very happy student 🙂 Big Thank You ! Rob Binnie